SIGN DETECTION, INTERPRETATION AND SURVEILLANCE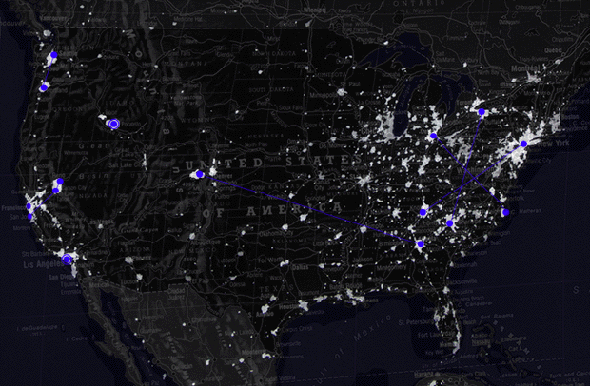 This is an investigation of signs detected in lights transmitted from the earth. The lightsources are lights from cities as well as gas explosions and fires. By examining the lights and comparing them with SIM (Smiley Interpretation Matrix) we got the following smiley.
',:-*
The meaning of it is not clear yet and all interpretations and ideas are welcomed. This page is set up to provide surveillance of the sites that form the sign. Please report everything extraordinary.